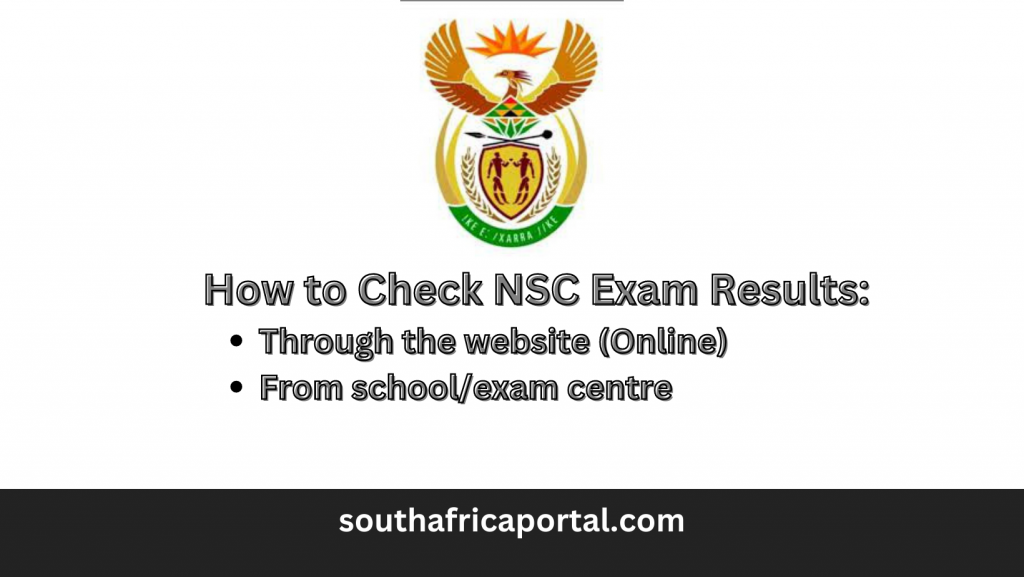 How to Check NSC Exam Results 2022 Online.
This article contains information on how to check the National Senior Certificate (NSC) examination results online at your comfort.
IMPORTANT: There is a second opportunity available to complete or improve your results. You can register for the May/June 2023 examination; the closing date for application is 8 February 2023. Admission requirements are on the reverse side of your Statement of Results.
National Senior Certificate (NSC) Examination Results General Information:
2022 NSC full-time candidates may access their individual results on this website from 6am on 20 January 2023.

The results that are reflected on this website are the results of the 2022 National Senior Certificate examination.
The Statement of Results is available from 20 January 2023 at the school/exam centre where the candidate wrote.
Some candidates' results may be excluded from the results published on this website because of technical reasons. If a candidate's results do not show, the candidate should please enquire at the centre where they wrote or the district/provincial office.
The Department of Basic Education reserves the right to change any of the information published on this website.
How To Check Matric Results Online
There are various ways you can use to access your grades. You do not need to be near your school or a government education office to get them. Below are a few ways you can easily get your exam marks.
Through a mobile phone
You can access your grades by dialing a USSD code using your phone or by sending an SMS to the provided number:
The USSD code is *120*35658#. Follow the steps provided, enter your ID number and get your results per subject.
When you register for matric results using the SMS, send your ID and exam number to 35658.
You will receive a confirmation message with your marks.
For the mobile phone service, charges are applicable.
Through the news websites
You can also get your matric scores from online news websites. Some websites publish the scores on the day the government releases the grades. However, they are not full grades and will only let you know whether or not you have passed.
From your school
You can also visit your school to get your scores. These will be your marks per subject. However, these are not official marks, but you can get the printed grades after a few months.
CLICK HERE to access the Matric Faqs
SHARE THIS POST WITH OTHERS USING THE SHARED BUTTONS BELOW.