NSFAS Application Documents 2024/2025… How to submit your document to MyNSFAS portal for verification.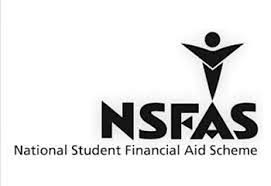 FAQS: NSFAS Online Application 2024, How do I apply to NSFAS, NSFAS Application Form 2024 PDF Download, NSFAS Application Dates 2024, Is NSFAS open for 2024 application? MyNSFAS Portal Login, Email, Website, Location, and Contact Details.
NSFAS Application Documents 2024
The National Student Financial Aid Scheme is a South African government student financial aid scheme that provides financial aid to undergraduate students to help pay for the cost of their tertiary education after finishing high school. It is funded by the Department of Higher Education and Training.
See ALso: NSFAS Funding | How to Know If NSFAS will Fund You
Familiarise yourself with the National Student Financial Aid Scheme NSFAS Admission Process
Take note of the below important documents needed to complete the application:
1 All applicants must provide a copy of ID. A temporary ID issued by the Department of Home Affairs will be accepted
2 Non-SASSA applicants must provide ID copies of parent/s, legal guardian/guardian or spouse
3 Smart ID cards: a copy with both sides of the smart ID must be provided
4 Proof of income: applicant and/or parents/legal guardian/spouse (where applicable (non-SASSA) should provide latest payslip not older 3 months, UIF letter, appointment letter, retrenchment letter (applicant and/or parent(s), legal guardian/spouse)
5 Person with disabilities: to complete Disability Annexure A form.
SEE ALSO: NSFAS Registration Process 2024 | How to Register
Once your funding application becomes successful, NSFAS will cover your costs for
If you are unable to complete the application by yourself, you can visit a National Youth Development Agency Centre, a Thusong Centre or one of our application partner's centre near you, where an NSFAS representative will help you apply.
SHARE THIS POST WITH OTHERS!