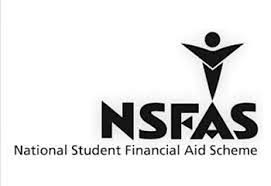 National Student Financial Aid Scheme NSFAS Higher Education Act 2024/2025.
The government conceptualized NSFAS as a loan and bursary scheme in order to address the rising student debt problem in higher education institutions (HEIs) and to give effect to the government's commitment to redressing the inequities of the past.
The Republic of South Africa (1997) Higher Education Act, No. 101 of 1997 aims to:
Regulate higher education
Provide for the establishment, composition and functions of a Council on Higher Education;
Provide for the establishment, governance and funding of public higher education institutions;
Provide for the appointment and functions of an independent assessor;
Provide for the registration of private higher education institutions;
Provide for quality assurance and quality promotion in higher education;
Provide for transitional arrangements and the repeal of certain laws; and to provide for matters connected therewith.
SEE ALSO: NSFAS Funding Application [Documents Required]
National Student Financial Aid Scheme NSFAS Value Proposition
NSFAS supports access to, and success in, higher education and training for students from poor and working-class families who would otherwise not be able to afford to study.
External values towards our students and stakeholders:
ACCESSIBILITY
We create an environment that allows efficient, effective, and direct access to NSFAS and the funding it provides to eligible students.
TRANSPARENCY
We are open and honest with all students and stakeholders.
AFFORDABILITY
We offer affordable solutions for students to study at public universities and TVET colleges.
RELIABILITY
We honor our commitments and strive to deliver on our mandate.
AUTHENTICITY
We protect our students and stakeholders by offering quality services and information.
Internal values towards our employees and the organization:
INTEGRITY
We act with integrity towards all stakeholders and support clients who uphold the same values.
ACCOUNTABILITY
We take responsibility for our actions that drive performance management.
RESPECT
We treat all our staff members with respect and fairness.
INNOVATION
We strive to innovate in communicating with and serving students.
SHARE THIS POST WITH OTHERS!