NSFAS Portal Password 2023… If you have an NSFAS account but seem to have forgotten your NSFAS, This page provides information on how to access the NSFAS portal login, sign in, retrieve, change, or reset your profile/account password online.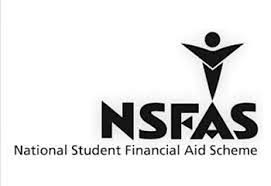 The National Student Financial Aid Scheme NSFAS portal is open to all students irrespective of color, race, ethnic identity, religion, gender, or national origin provided he/she have the portal login details.
Your MyNSFAS account is very important to keep track of your application status, especially with the funding application decisions release date coming soon
You can access the NSFAS Portal 24 hours a day from any location with an internet connection using a desktop computer, a laptop, a notebook, a tablet, and even smartphone.
How to Change/Reset NSFAS Portal Login Password.
Have you forgotten your password to log in to the NSFAS profile and/or portal? Don't worry, kindly follow these steps to retrieve or change your password:
Go to the myNSFAS student portal.
Click on Forgot your password? Click here tab.
Enter your ID number.
You will receive an OTP via email and SMS.
Type in the OTP you received. Then click on SUBMIT.
The last step is to create a new password.
Once you have followed these four easy steps then your password will be sent to your registered cell phone number and e-mail address.
NSFAS will be releasing the information regarding funding decisions for all applicants although you may only hear about your individual results after your institution has released your application decision.
See Also: NSFAS Consent Form | How To Access It
If you think this post can be helpful to somebody else, please share it on Twitter, Facebook, Whatsapp or Email it to friends
. There are buttons below for this (easy to use too).