Sefako Makgatho Application Form 2021 | How to apply online/manual, SMU admission entry requirements, registration dates, fees, application dates, prospectus pdf download, and application closing date for 2021 Intake enrollment.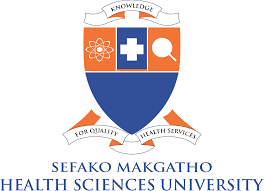 The Sefako Makgatho Health Sciences University (SMU) online admission application form/portal 2021 is open to all qualified applicants irrespective of colour, race, ethnic identity, religion, gender, or national origin.
Are you having trouble deciding what steps you would like to follow in applying to Sefako Makgatho (SMU)? Planning a successful career at SMU does not have to be a vague dream. We help prospective students make it a reality.
We @Southafricaportal.com hope that the information provided will enable you to make an informed decision about applying to Sefako Makgatho (SMU). To help you get the most out of the information provided, here are a few key points you should bear in mind:
Identify the course you wish to study 👉🏾👉🏾 List of Courses offered at Sefako Makgatho (SMU)
The minimum entrance requirements for admission to the Sefako Makgatho (SMU) for a South African and Non-Soth African applicant
How to Apply to Sefako Makgatho University (SMU)
Both South Africans and International interested students can apply for the Sefako Makgatho Health Sciences University (SMU) Application Form 2021 provided they qualify and meet the entry requirements for the programme for which they have applied.
Note – Once the Sefako Makgatho (SMU) Admission Application Portal is closed, new applications will not be submitted. So register now while the applications are still ongoing.
Applications to study at SMU in 2021 are open
Thank you for the interest to study at Sefako Makgatho Health Sciences University (SMU). For information on admission requirements and relevant school subjects, refer to the Undergraduate Prospectus by clicking here and Admissions Selection Rules by clicking here. You are allowed to apply for only two study choices.
You can apply either online or manually. However, online applications are currently limited to undergraduate qualifications for South African and International applicants who have written or are studying towards the National Senior Certificate (NSC) and Independent Examinations Board (IEB) certificate or studying at other South African Universities.
Applications for postgraduate studies and Short Learning Programmes (excluding Higher Certificate: Vaccinology) should be done manually. Applicants are encouraged to apply before the closing date because late applications will not be considered.
To apply online, you need access to the internet and a valid email address. Please ensure 

that

 

you:
Complete the application accurately and fully.
Write your names the same as they appear in your identity/passport document.
Specify the names of the first choice and second choice degrees (if applicable)
Complete the residence section (if applicable).
Pay the non-refundable application fee of R200.00 and send proof of payment. Use your ID/ passport/ student number generated by the system when making payment.
Please remember to upload the following certified and individually 

scanned

 

documents:
Copy of your ID/passport document (compulsory).
Copy of your final Grade 11 results or your National Senior/Matric/ IEB Certificate (if you have already completed Grade 12).
Copy of your degree certificate(s) and academic record(s) (if you attended other universities).
Copy of your marriage certificate/divorce decree (if applicable).
Proof of non-refundable application fee payment of R200.
Banking Details are as follows:
Account name: SMU; Bank name: Standard Bank, Account no.: 071244395 Branch no.: 020909; Ref no.: Your ID/ Passport number/ Student number
Please

 

note:
Your application will not be processed if you have not submitted all the required applicable documentation mentioned above.
If you have not submitted the required documentation within a period of two months, unfortunately your application will not be considered.
The University receives more applications than it can accommodate and meeting admissions requirements does not guarantee admission.
There are limited places in University residence and admission to study at SMU does not guarantee a place in residence. The places are awarded on a first come first served basis and the University is not obliged to provide a place in the residence.
All non-South African citizens and non-permanent residents are required to obtain a study permit prior to registering as students. Applications for study permits should be submitted to the South African Home Affairs, Consulate or High Commissioner in your country of residence/origin, and it would be issued in favour of Sefako Makgatho Health Sciences University and to be submitted during registration.
Application forms submitted after the closing dates will not be considered.
Consent to process 

personal

 

Information
Please note:
by continuing with this application, you give consent to the University to process your personal information and that the University reserves the right to verify and validate the correctness of the information provided.
the University is committed to protecting personal information provided in compliance with the Protection of Personal Information Act (POPI) No. 4 of 2013.
if the information provided is found to be misrepresented or untruthful after an admission offer has been made, the admission offer will be revoked immediately and no further correspondence will be entered into with the prospective student concerned.
If you need more information, call 012-521 4058/5886/4315/4319/4137/4204/4979
Please continue with the application process until the end (by pressing the submit button)
We are sure this awesome page really helped you regarding the SMU Online Application 2021, If yes: Don't hesitate to Like Us on Facebook to share, discuss, and get the Sefako Makgatho (SMU) latest updates.
However, if you have any queries regarding the Sefako Makgatho Health Sciences University (SMU) Application 2021, Please kindly DROP A COMMENT below and we will respond to it as soon as possible.
BE SOCIAL BY SHARING THIS POST WITH OTHERS!