University of KwaZulu-Natal, UKZN international students entrance requirements 2022.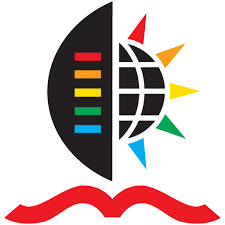 Interested students may apply to any of the University of KwaZulu-Natal (UKZN) International Students Undergraduate and Postgraduate Programmes (Courses) at any time and are admitted subject to fulfilling the below UKZN international students admission entry requirements for the 2022 academic year.
Related: UKZN Online Application Form 2022
UKZN International Students Entrance Requirements 2022
UNDERGRADUATE
International applicants are subject to a selection procedure based on academic merit and the number of spaces available. Applicant with non – South African school leaving certificates must contact the South African Matriculation Board directly to determine if they qualify for admission to degree studies in South Africa.  Please contact Tel: +27 (0) 12 4812487 or consult www.hesa-enrol.ac.za or write to exemptions@hesa-enrol.ac.za
International applicants may qualify for exemption through AEB or Cambridge examinations if they have two A-levels ('A' – 'E') and three O-level passes ('A', 'B' or 'C') or equivalent. However, certain subject groupings are also required. It is not sufficient to pass in O-levels only.
Please note that Faculties may have subject, level and minimum performance (in O and A levels) requirements for admission to their programmes. Please ensure that you have your original documents available at registration and arrange for official translations where applicable.
POSTGRADUATE
Candidates should have completed a four year Bachelor's degree or a three year degree plus a one year full time Honors degree in the relevant field to enrol for a Masters degree. All applicants should apply to the South African Qualifications Authority (SAQA) to obtain a certificate of evaluation of qualifications prior to submitting an application to the University.
Visit the SAQA website at http://www.saqa.org.za  or contact them on +27(0) 12 4315172.
BE SOCIAL BY SHARING THIS POST WITH OTHERS!!