University of the Western Cape UWC First Year Student Registration 2021 | How to register online at your comfort or at the admission office.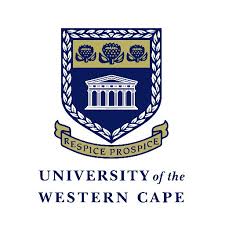 The University of the Western Cape (UWC) registration portal for First-Year Students 2021 is opened to all irrespective of color, race, ethnic identity, religion, gender, or national origin provided he/she is a qualified student of this premier citadel of learning.
You can access the UWC First Year Student Online Registration Portal 2021 24 hours a day from any location with an internet connection using a desktop computer, a laptop, notebooks, tablets, and even smartphones.
STEP 1 – ACCEPT YOUR OFFER
If you have completed the National Senior Certificate or an equivalent school-leaving qualification in 2020, you will receive an Email and/or SMS in February 2021 after the final results have been announced, confirming your offer status.
You may also check your status online via student.uwc.ac.za. You must accept the offer via student.uwc.ac.za or by calling the Contact Centre on 021 959 3900/01 within 3 days to secure your place (no confirmations via email will be accepted). Should you not do so, the offer will be withdrawn, and the place will be offered to another student.
Should your status indicate Pending or Awaiting Final Decision, this means you have been placed on a waiting list. Decision-making is an ongoing process, and you may check your status online regularly, as all decisions will reflect immediately if a decision is made.
STEP 2 – GET FINANCIALLY CLEARED
Student should pay the required upfront payment via EFT or via the online card payment link.
Students not in University residences R4290 (to be paid before registration)
Students placed at University residences R4840 (to be paid be fore registration)
Self-funded students
All self-funded students are required to make a first fee payment (UPFRONT PAYMENT) towards fees BEFORE registration. This is a standard amount of R4290 (this includes the registration fee of R1445) that is applicable to all South African students. Students will not be able to register if this amount is not paid. Payments via EFT should be made 3 days in advance in order to clear before registration.
Students approved by NSFAS for funding
Students funded by NSFAS will be facilitated via the Financial Aid Office finaid@uwc.ac.za
Financial Aid will receive funding confirmation from NSFAS and after vetting will provide Student Credit Management with financial clearance instructions
When received Student Credit Management will provide clearance and students will receive a SMS confirming clearance and to proceed to register
All NSFAS funding queries should be directed to finaid@uwc.ac.za
Full cost and Partial Corporate bursaries
Students with full cost bursaries and partial funding must submit their bursary documentation to be vetted by the Financial Aid Office
Bursary information is to be sent to finaid@uwc.ac.za
Financial Aid will vet the bursary documents and will provide Student Credit Management with financial clearance instructions
When received Student Credit Management will provide clearance and students will receive a SMS confirming clearance and to proceed to register
All bursary and funding queries to finaid@uwc.ac.za
Students who may require financial clearance should make contact with Student Credit Management via the following Hubs:
Call Centre: 021 959 3558
Email a consultant: scm@uwc.ac.za
Debit Order Document
PERSAL Document
STEP 3 – REGISTER ONLINE
REGISTRATION DATES
Registration opens online from 23 February 2021 to 05 March 2021 (these dates will include requested assisted on-campus registration).
No late registration will be allowed unless permission is obtained from the Faculty directly.
Before you begin your academic year at UWC, you will need to complete your registration with the University.
There are two different options available for you to officially register as a student, self-registration (online registration) or the assisted registration process (due to the current alert level assisted registration will only be possible if requested for and on specific days, please consult your Faculty).
We encourage all students to register online.
How to Register online:
• Log-on to the Student Portal (student.uwc.ac.za).
•To login enter your Student Number and ID/Passport number .
• Follow the registration steps on the main menu (not sure about your module choices, see the the curriculum advising option below)
Upload a certified copy of your SA Identification Document, (2020 matriculants only), using your ID number and student number.
Click here to upload your ID
Curriculum Advising or Counselling
Planning your academic career as a student can be a daunting task. It is important to be informed about your programme registration requirements before you register, and to ensure that potential barriers are addressed and resolved. Curriculum Advising is a process that equips you with the relevant programme information and provides helpful tips about how to go about choosing your modules for the remainder of your degree. To access the Curriculum Advising hub or speak to an Advisor, click here. ​​​
Avoid crowds, be socially responsible and register online! Click here for the step-by-step guide to registering online.
HAVE YOUR PROOF OF REGISTRATION AND TIMETABLE EMAILED TO YOU FROM YOUR STUDENT PORTAL BY CLICKING ON DOWNLOAD DOCUMENTS 
STEP 4 – COLLECT YOUR STUDENT CARD AND GOODIE BAG
Due to current alert level regulations students will be notified when they can collect their student card and goodie bag.
STUDENT ORIENTATION – ONLINE LEARNING
CIECT has designed and developed various online student orientation interventions to assist with the familiarisation and easy navigation for First-year students and novice users. Click here.
FIRST YEAR EXPERIENCE
UWC is excited to welcome you as part of our Udubs family. We are geared to support you in any way needed to ensure you have a successful first year experience. Transitioning into first year university can be daunting, however our First Year Transition Officers, known as FYTOs together with First Year Mentors are here to help you reach your academic goal. Please reach out to them on Twitter, Instagram, Facebook or email.
Click here for information about the FYE.
Click here to download the FYE brochure.
To learn more about how to survive first year at university click on this link: First Year Student Guide 2021.
From the First Year Experience Office
Fye@uwc.ac.za 
If you think this post can be helpful to somebody else, please share it on Twitter, Facebook, Whatsapp or Email it to friends
. There are buttons below for this (easy to use too).