University of the Western Cape UWC International Students Registration 2021 | How to register online at your comfort or at the admission office.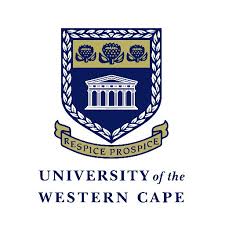 The University of the Western Cape (UWC) registration portal for International Students 2021 is opened to all irrespective of color, race, ethnic identity, religion, gender, or national origin provided he/she is a qualified student of this premier citadel of learning.
You can access the UWC First Year Student Online Registration Portal 2021 24 hours a day from any location with an internet connection using a desktop computer, a laptop, notebooks, tablets, and even smartphones.
Pre-registration Clearance Requirements
Contact the International Student Services Office to be cleared as an international student – isso@uwc.ac.za
The following supporting documents will be required:
USAF documentation
Passport (original or certified copy)
Proof of medical insurance (for the full academic year, till December 2021)
Copy of study permit
Full tuition fees including residence fees (if applicable)
For detailed information on pre-registration clearance process, please visit the following link: admission-and-financial-aid/international-students/international-student-registration
Additional Financial Information
International students – Non African Residents
International Non-African Residents pay the full fees stipulated in the Schedule of Fees Book. Fees are charged at international rates. All fees are paid up-front.
International Students – African Residents
International African Resident' fees are charged at local rates and pay the full fees upfront prior to registration.
Refugee Status and Asylum Seekers
International African Resident' with refugee or asylum status, fees are charged at local rates and pay the full fees upfront prior to registration.
International students requiring clearances for bank deposits not reflecting in their student account or if their fees are below the minimum fixed rate:
International students requiring financial clearance must produce an original proof of payment which must be verified by treasury in finance.
The proof of payment should be emailed to scm@uwc.ac.za
If you think this post can be helpful to somebody else, please share it on Twitter, Facebook, Whatsapp or Email it to friends
. There are buttons below for this (easy to use too).