UWC Online Application Information 2021 | Here is the full information about the University of the Western Cape (UWC) online application 2021, admission requirements, how to apply online, fees and funding, and closing dates 2021.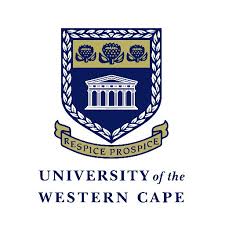 Students, who intend to enroll for programmes of their choice with the University of the Western Cape (UWC) in the 2021 academic year, are hereby informed that the process of ONLINE applications for admission is now open.
IMPORTANT
Applicants must have a valid email address in order to apply online. All communication from the University in regards to your application will be sent via email. Should you not have a valid email address you can create an email account using Gmail, Yahoo Mail or any other email provider you may prefer.
In order for your application to be considered COMPLETE. You must successfully complete the online application form as well as submit all required documentation.
Please note applications for 2021 will open on the 9th of May 2020 and close on 30 September 2020. 
Applications for BA Honours Biokinetics & BSC Honours ​Biokinetics close on 31 August 2020.
TO APPLY ONLINE CLICK HERE
APPLICANTS ARE NOT REQUIRED TO PAY AN APPLICATION FEE
DOCUMENTS REQUIRED
ADMISSION 2021
Please note the following programmes will NOT be offered in 2021 for first time entering students:
Bachelor of Science in Complementary Health Sciences (General Stream)
Bachelor of Science in Complementary Health Sciences (Chinese Medicine and Acupuncture Stream)
APPLICATION GUIDE
CHOOSE A DEGREE – Browse our academic programmes https://www.uwc.ac.za/Pages/AllProgrammes.aspx  to see what programmes we offer, or visit our faculty pages on our website – type in what you would like to study and download the programme information.
ENTRY REQUIREMENTS – Entry requirements are the minimum academic standards that the University requires in order to consider you for entry into one of our degree programmes. Meeting the requirements does not guarantee you a place. Competition for most of our degrees is high and demand for places generally exceeds the number of places available. Final selection is made subject to the availability of places, academic results and other entry requirements where applicable.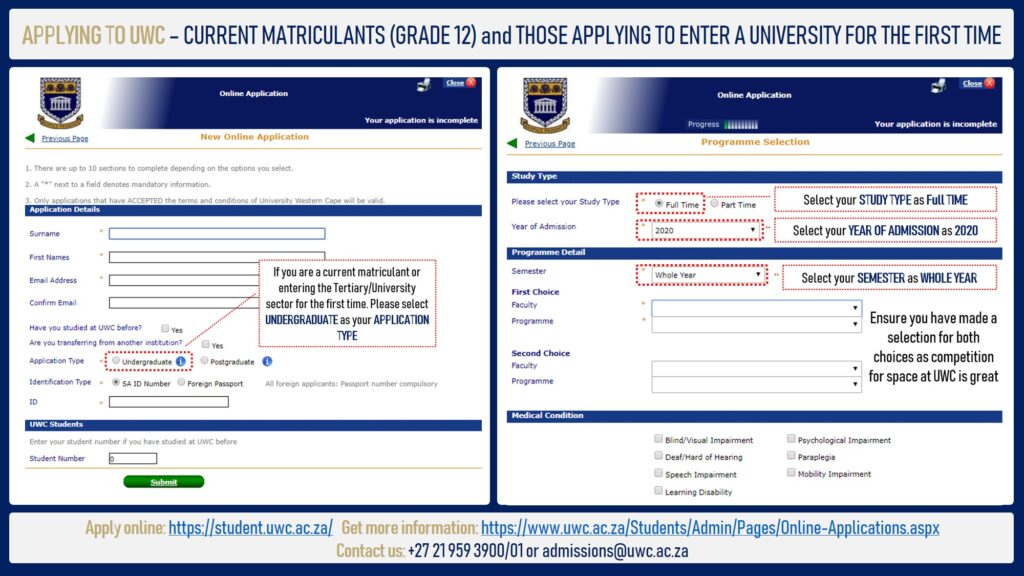 BE SOCIAL BY SHARING THIS POST WITH OTHERS!!