VP Marketing (Existing candidate in acting role) Vacancy at PMI South Africa | How to Apply.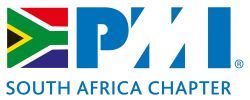 Application is invited from suitably & qualify applicants for the vacancy open at PMI South Africa for VP Marketing Position.
VP MARKETING (Existing Candidate in Acting Role)
ROLE DESCRIPTION:
Elected or appointed volunteer is responsible for chapter-based marketing and public relations to increase awareness of both the chapter and the PMI brand within South Africa and develop and maintain relationships with sponsors for continued revenue generation, in coordination with VP Finance.
The VP of Marketing will develop and execute an integrated marketing and public relations program, using all available media and best practices, to support member acquisition, member retention, event promotion, outreach activities, sponsorships and other related activities in alignment with the chapter's strategic objectives.
This will include coordinating and monitoring branded presentations to external stakeholders and other organizations interested in the PMI activities and carrying out marketing surveys.  The official will have access to PMI's Marketing Portal and use PMI-provided marketing/PR resources and work with local vendors to develop marketing materials in accordance with PMI brand guidelines if suitable materials are not available in the Marketing Portal.
The VP will work closely with VP Communication and other portfolio leaders and will develop and lead a team of volunteers, including but not limited to Deputy, social media expert, communication technical support, and other supported as determined by the marketing program.  The official will develop and implement a succession and transition plan.
STRATEGIC AND BUSINESS MANAGEMENT SKILLS:
Knowledge of Fundraising Techniques
Proficiency with, or Desire to Learn, Digital Marketing Tools, Including Email Marketing Platforms, Social Media Platforms, Web Content
Management Systems, Research/Surveys
Understanding of Marketing Strategy, Tactics, Planning and Delivery
Working Knowledge of Best Practices in Marketing

DESIRABLE LEADERSHIP SKILLS:
Public Speaking/Presentation Skills, Persuasion/Motivation Skills, Skilled in Strategic Planning & Process Execution
PROJECT MANAGEMENT AND PMI VOLUNTEER EXPERIENCE
Estimated Volunteer Hours per Month: 25–35
Average Years of Project Management Experience: 5
Average Years of Volunteer Experience: 3 years desirable