As an approved R350 grant beneficiary for the current month, you may be confused as to why you haven't received confirmation of your grant payment.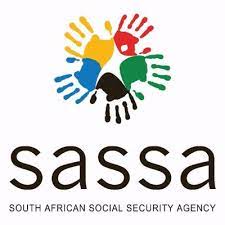 We the southafricaportal.com are much happy to inform you Why You Have Not Received Your R350 Grant For April
This Is Why You Have Not Received Your R350 Grant For April
Although it is often considered too low of an amount to cover one's daily expenses, nearly 8 million people throughout the country still depend on the payouts of the R350 grant.
Since April is well into its second week, R350 grant recipients who have had their applications approved are still yet to receive their grant payments.
The system behind the disbursement of the R350 grant is entirely online, and according to Sassa, the website through which they process payments is currently having difficulties functioning normally.
The agency further stated that they are working on resolving the issue so that they can resume processing this month's grant payments
Please note that our SRD website is intermittently having challenges. The technical team is currently working on resolving the challenges as soon as possible. We do apologize for any inconvenience this may cause.
While you wait for the website's glitch to be fixed, it may be worth looking into other possible reasons why your R350 payment might be delayed. Grant payment delays often occur due to the fact that some recipients' accounts are still yet to be verified.
Providing outdated or incorrect details during your application on the SRD grant website can also result in delays, so it is important not to overlook this when applying for your grant.
If you have covered any of these areas in your application and it has been approved, then you will have to wait for an SMS notifying you about the availability of your grant.
Following that, provided that you applied using a personal bank account, you will then have to collect your R350 grant at any of the following retail outlets: Pick n Pay, Shoprite Checkers, U-save, or Boxer Store.
It's important to note that collecting your grant payment immediately is also optional, as it will remain in your bank account until you need it at a later time. The R350 grant is currently in its third cycle and is due to be disbursed until March 2024.