University of the Witwatersrand WITS Nursing School Contact Details.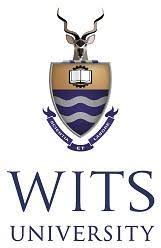 This post covers the WITS University Department of Nursing Education contact address, location, telephone, facsimile, E-mil address.
Study at Wits
Wits offer undergraduate degrees and postgraduate degrees and diplomas, as well as a range of short courses and part-time and online offerings.
Undergraduate
Its offers undergraduate degrees in the Arts, Humanities, Commerce, Law, Health Sciences, and Sciences. Click here to find out more about our study options and what you need to apply.
Postgraduate
Find out more about study choices at the Honours, Masters and PhD level by coursework or through research-based programmes
Study part-time
Did you know that Wits Plus, the Centre for Part-time Studies, offers selected part-time undergraduate degrees, short courses, and some postgraduate offerings, on the University campus?
Study Online
Have you checked out our Postgraduate Online offerings? Wits currently offers suites of postgraduate courses from the Wits Business School and School of Governance.
WITS Short Courses
Short courses across disciplines, offered by the Mandela Institute, Wits Business School, Wits School of Governance, Wits Enterprise and others.
WITS Nursing School Contact Details
Department of Nursing Education
Faculty of Health Sciences
7 York Road
Parktown, 2193
South Africa
Telephone: 27 11 488-4272
Facsimile: 27 11 488-4195
E-Mail: [email protected]
BE SOCIAL BY SHARING THIS INFORMATION WITH OTHERS!