WITS Postgraduate Student Registration 2021 | How to Register as a New or Returning WITS University Postgraduate Student in 2021.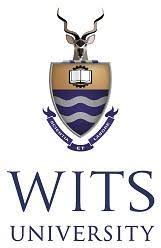 University of the Witwatersrand (WITS) Students will need to access the self-service portal at various stages of their registration. Your log in details are as follows:
Student ID = Person Number
Password = date of birth in YYMMDD format.
1. SETTLE THE FIRST FEE PAYMENT / CONFIRM YOUR BURSARY OR SCHOLARSHIP
First Payment:

All self-funded students are required to make a first fee payment towards fees BEFORE registration. This is a standard amount of R9340 that is applicable to all South African students.  Students will not be able to register if this amount is not paid. Payments via EFT should be made 4 days in advance in order to clear before registration.
If you cannot make this payment by the time you register, you will be required to apply for a postponement to pay full fees later in the year. Students can complete the postponement on the student self-service portal and proceed immediately with Online Registration
The first fee payment is not applicable if you:

have been made a provisional offer for NSFAS funding for 2021;
have been given a full Wits University Scholarship;
fall within the funding threshold – i.e. your family earnings are below R350 000 per annum. If you fall into this category, you will be required to request a postponement of the first fee payment via the self-service portal;
You can present proof to the Financial Aid and Scholarships Office that you have been awarded an external bursary or scholarship.
Are an international student.
Outstanding fees:

Please consult with the Fees Office at least three weeks prior to registration. Students owing R10 000-00 or less from prior year will have the debt rolled over, and will be able to register for the new academic year once the First Fee Payment for 2021 has been paid.
Students owing more than R10 000-00 will need to sign an Acknowledgment of Debt which should be completed through the Self-Service Portal at least two weeks before the final day of registration.
Students who have secured NSFAS funding will have any outstanding amounts paid by the fund and are therefore not required to make payment.
International students

must pay 75% of the annual tuition fee and other related costs, as well the on-campus accommodation fee on or before registration.
must be cleared by the International Students Office before registering.  For clearance information to enable you to register click here
The International Students Office is also available to answer queries, for contact details click here
The Fees Office and Financial Aid and Scholarships Offices are also available to answer queries prior to and during registration.

Fees office Tel: 011 717 1531 or 011 717 1888
Financial Aid and Scholarships Office: click here.
Offices are located on the ground floor of Solomon Mahlangu (Senate) House, Braamfontein East Campus
Please visit the Fees and Funding websitefor information on the fee estimator, fees, various funding options, scholarships and bursaries.
2. REGISTER BEFORE THE DEADLINE
Most students can register online from home using the Self-Service Portal and are encouraged to register off campus. Should you be unable to complete your registration online, of if you need assistance such as curriculum counselling, you may register on campus at Assisted Registration.
Each faculty has specific dates and deadlines for both Online and Assisted Registration (scroll down to view faculty dates). You must complete your registration within these times or your offer may be withdrawn. The University cannot guarantee a position for students who do not register on time.
Avoid the crowds and register online! Click here for a step-by-step guide. You will be asked for the following information during online registration:

Confirmation of Personal Details
Medical Aid details where applicable
If you wish to be considered for a funding opportunity, an indication of your annual household income
If your curriculum is flexible, the courses you wish to register for.
Should you require parking, please apply for a Parking Permit on the self-service portal.

Should you be unable to register online, or if you have special requirements, you may register on campus at Assisted Registration on the specific dates for your Faculty (scroll down to view faculty dates).  The Fees, Financial Aid & Scholarship Office, International Students Office, Faculty, and Student Enrolment Centre are available at Assisted Registration. You will be able to update your student card and collect your parking permit at Assisted Registration. Remember to bring your ID document with you to Assisted Registration.
Once enrolled, you will be able to access more functionality on the Self-service Portal, such as  proof of registration as well as your timetable.
3. UPDATE YOUR STUDENT CARD AND COLLECT A PARKING PERMIT IF YOU REQUESTED PARKING
If you register online, you will need to come to campus to:

Update your "Kudu" student card from any Kudu Card Office. You are required to provide proof of identification, such as your ID document, valid passport or driver's licence.
Collect a parking permit if parking is required. (Complete your application for parking on the self-service portal, and then collect your sticker from the Parking Office)
Don't hesitate to Like Us on Facebook to share, discuss, and get the University of the Witwatersrand (WITS) latest updates.
If you think this post can be helpful to somebody else, please share it on Twitter, Facebook, Whatsapp or Email it to friends
. There are buttons below for this (easy to use too).