NSFAS Username Reset | If you have forgotten your NSFAS username then follow the steps below to reset it.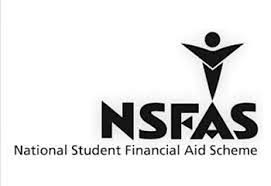 Once you have followed these four easy steps then your username will be sent to your registered cell phone number and e-mail address.
You can access the MyNSFAS Portal 24 hours a day from any location with an internet connection using a desktop computer, a laptop, notebooks, tablets, and even smartphones.
NSFAS is the National Student Financial Aid Scheme which is a government loan and bursary fund for students.  NSFAS bursary applications and registrations are open in the latter part of the year for students who want to study in the next calendar year.
How to Change/Reset NSFAS Portal Username
Go to the myNSFAS student portal.
Click on Forgot your password? Click here
Enter your ID Number.
Click on I can't remember my username. Then click SUBMIT.
See Also: NSFAS Application Status | What it Means
If you think this post can be helpful to somebody else, please share it on Twitter, Facebook, Whatsapp or Email it to friends
. There are buttons below for this (easy to use too).