As the future of the South African Post Office hangs in the balance, the South African Social Security Agency says that they have measures in place to ensure that social grants will be paid on time.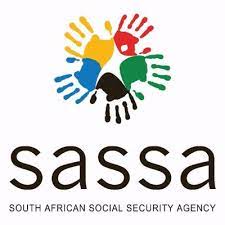 Sassa has assured social grant beneficiaries that it is making alternative plans for grant payouts. This follows a recent announcement South African Post Office has been put on provisional liquidation.
Sassa Grant Payments Will Not Be Affected By Post Office Liquidation
Post Office's most recent financial statements for 2021/2022 to end-March 2022 showed that the state-owned entity owed more than R4.4 billion to creditors and its debt exceeded its assets by R4 billion.
Sassa spokesperson Paseka Letsatsi said that they have engaged stakeholders who are part of their grant distribution chain to facilitate alternative means of paying out social grants.
We are engaging online stakeholders and this instance, engaging the Post Office itself, and the Post Bank, We've engaged with the banks as well as the retailers just to make sure that whatever happens if the Post Office is indeed liquidated, it would not necessarily have the beneficiaries suffering to get what is due to them.
The main concern has mainly been around communicating the current developments to grant beneficiaries. This is primarily because there are grant recipients with gold cards that are due to expire and must be swapped at SAPO.
Letsatsi has also confirmed that they have already presented their communication strategy to ensure that stakeholders share legitimate information to grant beneficiaries. This is to be done through community leaders, churches, and schools as they are in close proximity to beneficiaries.
How Sassa Payments Are Distributed
It is also worth noting that 97% of all Sassa social grant payments are processed by the Post Bank through the National Payment System via ATMs and retailers.
Only 7% of the roughly 5 million social grant payments are processed through the Post Office as per their arrangement with the Post Bank. Out of this percentage, there is also a portion of grant payments that is made to beneficiaries who reside in remote areas using cash vans.