University of Zululand UNIZULU Registration 2023 | How to register online at your comfort or at the admission office.
In today's post, we are going to talk about University of Zululand registration 2023, UNIZULU Online Application 2023, UNIZULU registration dates for 2023, UNIZULU registration fee and closing dates 2023, UNIZULU first and second semester registration 2023, UNIZULU new students registration 2023, UNIZULU online registration 2023 for returning students. Stay calm and Read Through!!.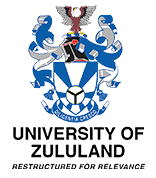 The University of Zululand (UNIZULU) registration for 2023 is opened to all new and returning students irrespective of color, race, ethnic identity, religion, gender, or national origin provided he/she is a qualified student of this premier citadel of learning.
University of Zululand (UNIZULU) Registration Process 2023
You can access the University of Zululand Student Online Registration Portal 2023 24 hours a day from any location with an internet connection using a desktop computer, a laptop, notebooks, tablets, and even smartphones.
Kindly be informed that the University's Admission Office can only assist prospective students with the following application enquiry/ies:
Prospective students who have received a FIRM OFFER

Such prospective students will be provided with their firm offer letters that has a student number at the Kwa-Dlangezwa Campus, Admission Office, Room 32 Admin Building for all those who applied for a Degree programme.
All prospective students who applied and received FIRM OFFER for a Diploma or a Certificate programme will be provided with their firm offer letters that has a student number at the Richards Bay Campus.
Please note: no prospective student will be allowed to come to the University if one does not have a FIRM OFFER.
Walk-ins: those who did not apply at all to study at the University. These applicants must contact the Central Applications Office (CAO). The contact details are as follows: 0860 860 226 and 031 268 4444 or visit the CAO website at cao.ac.za.
Grade 12 students who are seeking admission to post school training  and education may alternatively apply via the Central Applications Clearing House (CACH) which may be accessed via the website at cach.dhet.gov.za or through a toll-free number 0800 356 635 or send an SMS with name and ID to 49200
Kindly note the University is processing and reviewing all applicants who received CONDITIONAL OFFERS  and they shall be notified via SMS.
To access the official UNIZULU Registration Portal, CLICK HERE
Don't hesitate to Like Us on Facebook to share, discuss, and get the University of Zululand (UNIZULU) latest updates.
If you think this post can be helpful to somebody else, please share it on Twitter, Facebook, Whatsapp or Email it to friends
. There are buttons below for this (easy to use too).