Unilever South Africa Digital Internships application form 2023 | How to apply.
Below, are the details on Unilever South Africa application form 2023, requirements, eligibility,  qualifications needed, application guidelines, application deadline, how to apply, closing date, and other opportunities links for South Africans is published here on Southafricaportal.com as well as on the official website/application portal.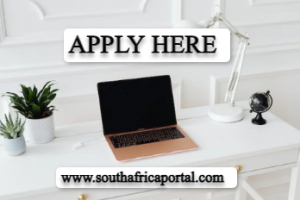 Unilever South Africa Digital Internships Application Instructions 2023
The Unilever South Africa application details have been published here. All Eligible and Interested applicants may apply online for this opportunity before the application deadline-closing date.
NOTE:
Don't forget that the Unilever South Africa application is totally free of charge
Don't send anyone money for this opportunity.
Beware of Fraudsters!!!!
Subscribe to our notification list with your email to receive the Latest Opportunities Updates.
Unilever South Africa Digital Internships 2023/2024 for Young South African Graduates Application Details 2023
Unilever South Africa is recruiting and inviting recent graduates to apply for Digital Internships.
MINIMUM REQUIREMENTS:
Matric with Core Mathematics & Physical Science
Completed Relevant Diploma/ Degree in IT Support, Hardware, and Software
Requiring experiential training
Candidates need to provide their Academic Transcript with their CV's
KEY RESPONSILIBILITIES:
Develop Network Topology for the Control systems network
Document control system devices IP Address list
Cyber Security templates update
Use skills to improve Control System Network
Setup Ethernet devices
Digital Factory (DFOS). Create templates for packing lines in excel
Create Tag structure for DFOS
Configure Webpage for Digital Factory
Develop Reports for Server Clients and Devices
Create Maintenance Documentation
Develop IT-related training material
Carry out digitization project work
Assist artisans and technicians with Network and IT-related issues
Carry out MSSQL database Maintenance (i.e Backups, Fine Tuning,user maintenance, Indexing, etc)
Perform OT Network Health Checks
Perform OT Server and Desktop maintenance( backups, Anti-virus updates, windows patching, health checks)
Develop Standard Operating Procedures (SOP's), Standard Maintenance Procedures (SMP's), and One Point Lessons (OPL's) for Control system devices on Ethernet.
PREFERRED SKILLS:
Must be able to use Microsoft Office i.e. Excel, Word, and PowerPoint
Anti-Virus Software
Excellent diagnostic and problem-solving skills
Working knowledge in Microsoft Azure
Power BI
Working Knowlege of Networks
Any OPC UA Tag configurator
IOT devices, Hubs
Database programming and Maintenance
CompTIA A+ (Advantageous)
Configuration of Ethernet devices
Acronis or any other cyber protect solutions
VMWare ESXi or any other Hyperviser
APPLICATION PROCESS:
Proof of qualification certificates and ID copy should be attached to your CV. If you do not attach the supporting documentation stated in the advert by the closing date, please regard your application as disqualified.
NOTE:
If you don't hear from us within 14 days from the date that you applied, please regard your application as disqualified.
For More Information:
Visit the Official Webpage of the Unilever South Africa Digital Internships 2023/2024
However, if you have queries regarding the Unilever South Africa Application 2023, Please kindly DROP A COMMENT below and we will respond to it as soon as possible.
SHARE THIS POST WITH OTHERS!